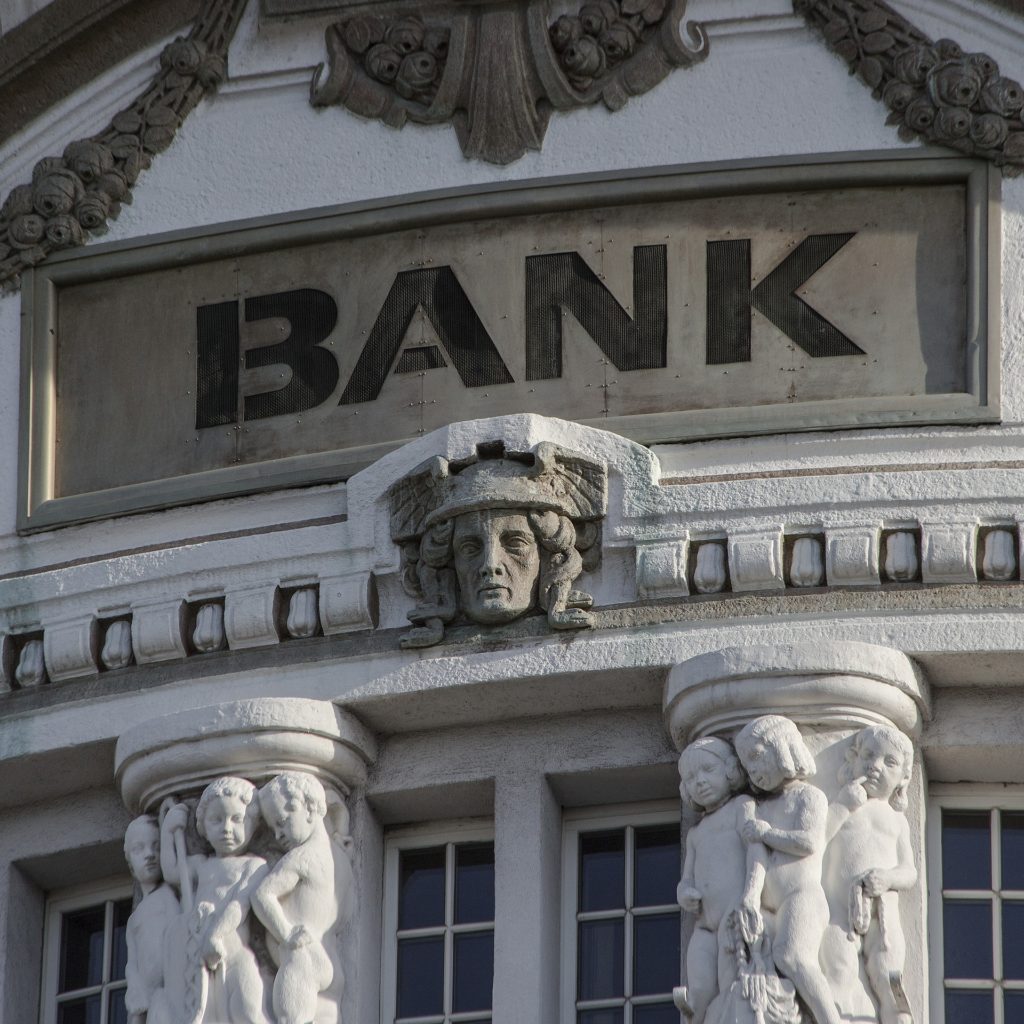 A previous blog entry (available here) discussed the case of CHANDI V. ATWELL, 2011 BCSC 1498 ("CHANDI"), in which recovery of financing costs on a reasonable disbursement was allowed by Registrar Cameron. In that case, Registrar Cameron declined to award the full amount of disbursement financing, instead making "allowance for disbursement interest based upon Registrar's rates with the calculation of the total amount to be akin to the calculation of interest payable on special damages pursuant to the relevant provisions of COURT ORDER INTEREST ACT" (at para. 75).
MACKENZIE V. ROGALASKY
However, in MACKENZIE V. ROGALASKY, 2012 BCSC 156 ("MACKENZIE"), Registrar Sainty disallowed a claim for the recovery of the cost of disbursement financing after defence counsel pointed out that s. 2 of the COURT ORDER INTEREST ACT, RSBC 1997, c. 79  appears to preclude such recovery.
The issue in MACKENZIE was whether the plaintiff was entitled to claim interest on a loan taken to pay his expert for preparation for and attendance at trial. The plaintiff was claiming $11,324.71 in interest on a $25,000 loan, "which amount remained outstanding for approximately one year while the decision was on reserve by the trial judge".
Registrar Sainty referred to recent case law in which the court reached different conclusions about the recoverability of disbursement financing (at paras. 4-5):
[4]             HAVING HEARD THE PARTIES' ARGUMENTS ON THE MATTER ON OCTOBER 7, I RESERVED MY DECISION. BEFORE I RENDERED MY DECISION, DISTRICT REGISTRAR CAMERON ISSUED REASONS FOR DECISION IN A SIMILAR CASE: CHANDI (GUARDIAN AD LITEM OF) V. ATWELL [CHANDI] [2011 BCSC 1498]. AS I WISHED COUNSEL TO ADDRESS ME ON THE IMPACT IF ANY OF REGISTRAR CAMERON'S DECISION, I ASKED THAT THE PARTIES REAPPEAR BEFORE ME TO ADDRESS THAT ISSUE. TODAY WAS THE DATE SET TO MAKE SUBMISSIONS ON THE ISSUE.
[5]             AT THE BEGINNING OF COUNSELS' SUBMISSIONS, I LEARNED OF ANOTHER CASE ON POINT DECIDED BY MASTER DONALDSON: BRISCOE V. SMYTH AND NW FLORAL EXPRESS [BRISCOE] [2011 BCSC 1492]. IN BRISCOE, MASTER DONALDSON DENIED THE PLAINTIFF'S CLAIM FOR INTEREST ON A DISBURSEMENT LOAN; WHEREAS, IN CHANDI, REGISTRAR CAMERON AWARDED THE PLAINTIFF, AS PART OF HIS COSTS OF THAT ACTION, INTEREST ON A LOAN THE PLAINTIFF TOOK TO FUND HIS DISBURSEMENTS. IN HIS DECISION, REGISTRAR CAMERON HELD THAT HE WAS BOUND TO AWARD THE PLAINTIFF HIS INTEREST IN ACCORDANCE WITH THE DECISION OF MR. JUSTICE BURNYEAT'S IN MILNE V. CLARKE [MILNE] [2010 BCSC 317].
However, in MACKENZIE, Registrar Sainty found that the comments of Mr. Justice Burnyeat inMILNE V. CLARKE, 2010 BCSC 317 were not binding on her, as they were OBITER. This finding allowed for a full consideration of whether allowing costs for disbursement financing is justified at law.
In MACKENZIE, defence counsel pointed out that the COURT ORDER INTEREST ACT states in s. 2 that a court must not award prejudgment interest on costs. While 1(1) of the COURT ORDER INTEREST ACT states that "a court must add to a pecuniary judgment an amount of interest calculated on the amount ordered to be paid at a rate the court considers appropriate in the circumstances from the date on which the cause of action arose to the date of the order", this provisions is stated to be "subject to section 2". Sub-section 2(c) of the COURT ORDER INTEREST ACT states that a court must not award interest under s. 1 "on interest or on costs", expressly excluding such amounts from the "pecuniary judgments" covered by s. 1(1).
The written submissions of defence counsel read as follows (excerpted by Registrar Sainty at para. 14):
17.       UNDER SUBSECTION (1)(1) OF THE ACT, A COURT MUST ADD TO A PECUNIARY JUDGMENT AN AMOUNT OF INTEREST AT A RATE THE COURT CONSIDERS APPROPRIATE FROM THE DATE THE CAUSE OF ACTION AROSE TO THE DATE OF THE ORDER. AS COSTS GENERALLY FORM PART OF A PECUNIARY JUDGMENT, ABSENT QUALIFICATION SUBSECTION 1(1) WOULD ARGUABLY REQUIRE A COURT TO ADD PREJUDGMENT INTEREST TO A COSTS AWARDS. THE MANDATORY JURISDICTION CONFERRED ON A COURT UNDER SUBSECTION 1(1) IS, HOWEVER, EXPRESSLY SUBJECT TO S. 2 OF THE ACT, WHICH PROVIDES THAT THE COURT MUST NOT AWARD PREJUDGMENT INTEREST ON, AMONG OTHER THINGS, "COSTS". ACCORDINGLY, THE LEGISLATURE IN BRITISH COLUMBIA HAS MODIFIED THE COMMON LAW TO GIVE THE COURTS POWER TO AWARD INTEREST ON COSTS STARTING AFTER JUDGMENT. NO SUCH LEGISLATION HAS, HOWEVER, BEEN ENACTED IN BRITISH COLUMBIA TO CONFER JURISDICTION ON THE COURTS TO AWARD INTEREST ON COSTS FROM A DATE BEFORE JUDGMENT [ACT SS. 1(1), 2(C), AND 7(2)].
18.       THE WORD "COSTS" IS NOT DEFINED IN THE ACT. AT COMMON LAW "COSTS" HAS LONG BEEN DEFINED AS COMPRISING BOTH LITIGATION FEES AND DISBURSEMENTS. THE COURT OF APPEAL HAS REPEATEDLY CONFIRMED THE TRADITIONAL MEANING OF "COSTS", THAT MEANING IS REFLECTED IN AND GOVERNED BY RULE 14-1, THE PROVISIONS OF WHICH ALSO INDICATE THAT "COSTS" ARE COMPRISED OF FEES AND DISBURSEMENTS.
[Emphasis in the original.]
After considering the above argument, Registrar Sainty concluded that it was appropriate to depart from the holding of Justice Burnyeat in MILNE V. CLARKE, as Justice Burnyeat did not have the benefit of submissions considering the effect of the COURT ORDER INTEREST ACT when he made his OBITER comments on the recoverability of disbursement financing.
Registrar Sainty's conclusion in MACKENZIE references the principle that an award of costs is not intended to fully indemnify a plaintiff, but rather to allow for the recovery of necessary expenses "in a reasonable amount" (at paras. 33-38):
[33]         BASED ON ALL OF THE MATTERS THAT I HAVE CONSIDERED — AND I HAVE HAD THIS MATTER UNDER CONSIDERATION FOR SOME TIME; I REVIEWED ALL OF THE SUBMISSIONS BEFORE COMING HERE TODAY AND THEN TODAY I HAVE HEARD EVEN MORE COMPREHENSIVE SUBMISSIONS FROM COUNSEL — I FIND THAT I AM NOT BOUND BY THE DECISION OF MR. JUSTICE BURNYEAT IN MILNE. NONE OF THE DECISIONS CITED TO ME IN FAVOUR OF AWARDING INTEREST, INCLUDING MILNE, ARE ON ALL FOURS WITH THE FACTS BEFORE ME. MILNE AROSE IN THE CONTEXT OF SETTLEMENT OF AN ACTION. HERE, THE MATTER WAS DECIDED FOLLOWING A TRIAL. FURTHER, I FIND THAT MR. JUSTICE BURNYEAT'S COMMENTS IN MILNE WERE OBITER AND ARE NOT BINDING ON ME. THE CASE BEFORE ME IS ALSO DISTINGUISHABLE FROM THE DECISION OF REGISTRAR CAMERON IN CHANDI AS, IN THAT CASE, COUNSEL TOLD THE LEARNED REGISTRAR THAT HE WAS BOUND BY MILNE. HIS HONOUR WAS NOT GIVEN THE BENEFIT OF THE SUBMISSIONS I HAVE HAD REGARDING THE NATURE OF THAT DECISION; NOR OF THE IMPACT OF THE COURT ORDER INTEREST ACT ON HIS DECISION. ON THAT BASIS I MAY DISTINGUISH HIS REASONS.
[34]         THAT, OF COURSE, DOES NOT END THE MATTER BECAUSE THE FUNDAMENTAL QUESTION STILL REMAINS TO BE ANSWERED: IS THIS A DISBURSEMENT THAT IS RECOVERABLE BY THE PLAINTIFF? I THINK THAT IT IS NOT ON THE BASIS OF THE ARGUMENTS MADE BY MR. PARSONS, MOST PARTICULARLY THOSE RELATED TO THE IMPACT OF THE COURT ORDER INTEREST ACT ON CLAIMS OF THIS NATURE.
[35]         FIRSTLY, A SUCCESSFUL PARTY'S RIGHT TO CLAIM DISBURSEMENTS DOES NOT ACTUALLY ARISE UNTIL THE ACTION ITSELF HAS BEEN DETERMINED AND SO, UNTIL THE JUDGMENT HAS BEEN RENDERED, NO ENTITLEMENT ARISES TO RECOVER ANY COSTS OR ANY DISBURSEMENT. ACCORDINGLY THERE CAN BE NO RIGHT TO CLAIM ANY DISBURSEMENT UNTIL THE DETERMINATION OF THE ACTION.
[36]         THE DECISION IN MILNE WAS MADE WITHOUT THE BENEFIT OF THE EXTENSIVE ARGUMENT THAT WAS BEFORE ME, PARTICULARLY THE ARGUMENT BASED ON THE APPLICATION OF THE PROVISIONS OF THE COURT ORDER INTEREST ACT. THAT ACT MAKES IT CLEAR THAT THE LEGISLATURE DID NOT INTEND THAT INTEREST BE RECOVERABLE ON DISBURSEMENTS.
[37]         NOR CAN IT BE SAID THAT THE OBJECT OF COSTS (AS COMPARED TO DAMAGES FOR A TORTIOUS ACT) IS TO RETURN A PARTY TO HIS PRE-LITIGATION STATUS AND THUS INTEREST OUGHT NOT TO BE RECOVERABLE. COSTS ARE NOT INTENDED TO PROVIDE FULL INDEMNITY TO A SUCCESSFUL PARTY AND THE SUCCESSFUL PARTY IS ONLY ENTITLED TO RECOVER NECESSARY OR PROPER DISBURSEMENTS AT A REASONABLE AMOUNT. IN MY VIEW IT CANNOT BE SAID THAT INTEREST ON DISBURSEMENTS IS A NECESSARY AND PROPER ADJUNCT OF LITIGATION. IT IS SIMPLY ONE OF THOSE UNFORTUNATE MATTERS THAT AROSE IN THE CIRCUMSTANCES OF THIS PARTICULAR PLAINTIFF AND I FIND IT IS NOT REASONABLE THAT THE PLAINTIFF RECOVER IT.
[38]         SO, FOR ALL OF THESE REASONS, I AM GOING TO DISALLOW THE PLAINTIFF'S CLAIM FOR INTEREST PAID TO THE THIRD PARTY LENDER IN RESPECT OF THE LOAN TO FUND THE DISBURSEMENTS.
Interestingly, Registrar Sainty's decision to give oral reasons for judgment seems to have been based on the fact that an appeal of the CHANDI decision is pending, and that such reasons could help resolve the confusion that has recently been associated with the recoverability of disbursement financing (at para. 39):
[39]         I AM GOING TO MAKE ONE FINAL COMMENT HERE, AND THAT IS THAT I HAVE GIVEN A DECISION ORALLY TODAY BECAUSE I THINK THAT THERE IS SOME BENEFIT TO — I KNOW THAT REGISTRAR CAMERON'S MATTER IS BEFORE A JUDGE OF THIS COURT ON APPEAL. I DO NOT KNOW IF MY REASONS MIGHT BE OF ANY ASSISTANCE TO THAT JUDGE IN MAKING THEIR DECISION BUT THEY MIGHT BE. AT THIS POINT, THEY ARE ORAL REASONS. I AM NOT GOING TO ORDER THEM, BUT IF SOMEBODY WERE TO ORDER THEM, I AM JUST GOING TO NOTE FOR THE RECORD THAT I RESERVE THE RIGHT TO EDIT THEM FOR GRAMMAR, SYNTAX, TO ADD SOME CASE NAMES IN, AND MAYBE TO IN FACT EXPAND UPON SOME OF THE CONCEPTS THAT I HAVE NOTED. HOWEVER, I FELT IT WAS IMPORTANT, PARTICULARLY WHERE THERE IS AN APPEAL PENDING, TO GIVE THESE REASONS AND TO MAKE MY DECISION KNOWN TO THE PARTIES TODAY.
Have a comment? We would welcome your comments directly. lzacharias@bakerynewby.flywheelstaging.com