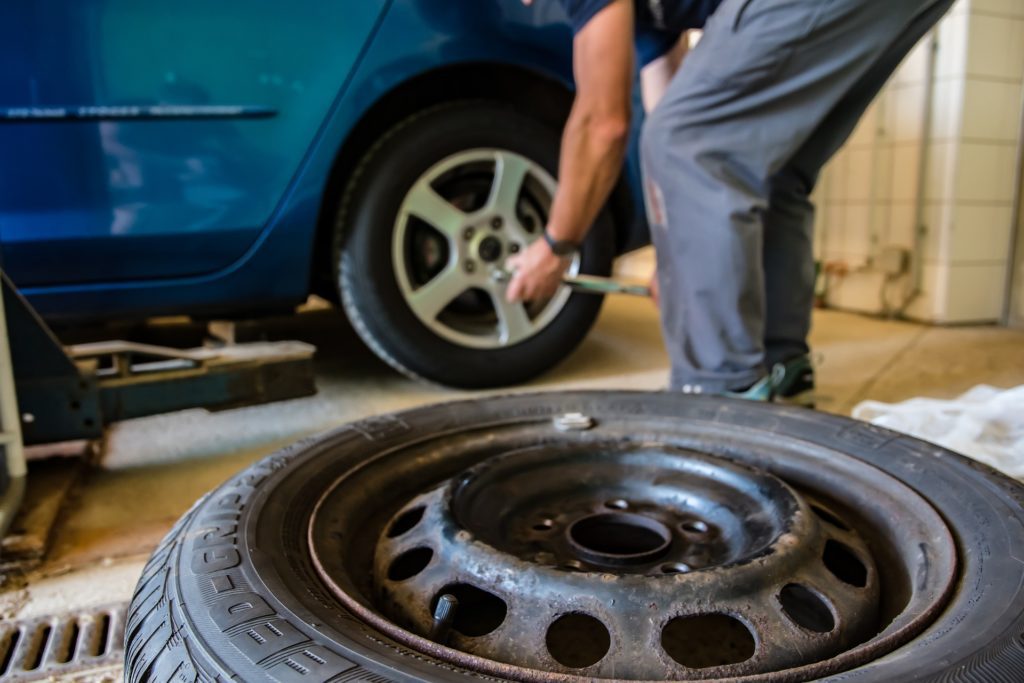 With shorter days upon us and cooler temperatures in the forecast, winter is fast approaching. Before we know it, snow will be falling, ski resorts will be opening, and many of us will be driving into the mountains for our first turns of the season. To avoid being stuck in your driveway on a powder day this winter, make sure that your vehicle is equipped with winter tires that are in proper working condition.
Starting October 1, 2018, the winter tire regulations in the Motor Vehicle Act come into effect and will remain in force until March 31, 2019. During this time, drivers in British Columbia will be legally required to have winter tires installed on their vehicles if travelling on designated highways around the province. While winter tires are not required on highways in the Lower Mainland and some parts of the Fraser Valley, they are required on much of the Sea-to-Sky Highway, as well as routes north and east of Hope. For adventure seekers searching for snow in Whistler or Manning Park, your vehicle must be equipped with winter tires.

Winter tires must be correctly labeled with either the 3-peaked Mountain and Snowflake or the "M+S" symbol displayed on the sidewall (Both display bottom right of photo).
To comply with the regulations, check to make sure that your winter tires meet the definition set out in Motor Vehicle Act. Your winter tires must have at least 3.5 mm of tread and be in good, drivable condition. There should be no cracks in the sidewalls or damage to the treads. Your winter tires must also be labelled as such with either the 3-peaked Mountain and Snowflake symbol or the Mud and Snow (M+S) symbol clearly displayed on the sidewall.
Drivers who fail to comply with the winter tire regulations set out in the Motor Vehicle Act risk a fine of $121 for failing to equip their vehicle with winter tires, and a fine of $109 for installing tires that do not meet the minimum tread height requirements. Drivers may also be exposing themselves to unnecessary legal liability for failing to install winter tires on their vehicle. In the event that a driver is involved a motor vehicle accident where winter tires could have helped avoid the accident, not having them may affect whether, or how much, the driver is at-fault.
Be safe this winter and ensure that your vehicle is properly equipped with winter tires. The only ticket you should be paying for this winter is the ticket that you buy to get on the ski lift.